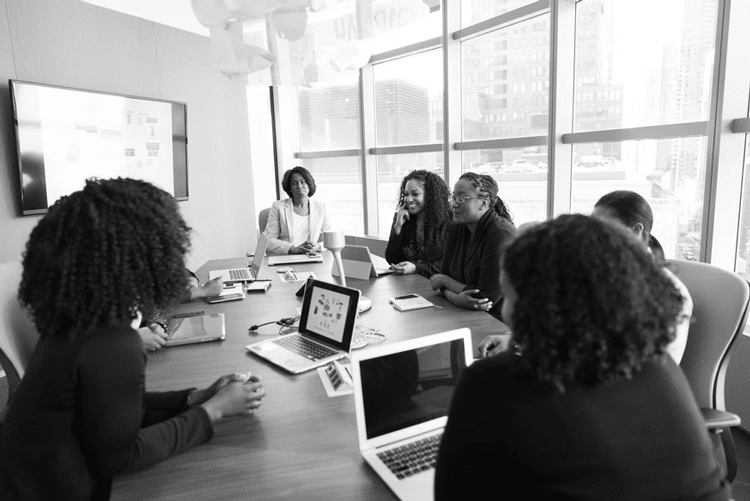 NFT
Women in Finance: How Could Cryptocurrency Help Breach the Gender Gap?
The Financial Conduct Authority (FCA) has insisted that leadership boards of listed companies should be comprised of at least 40% women. Additionally, at least one of the senior board positions should be female. Despite this, globally, the percentage of female leaders in the finance industry remains at a meek 12%, regardless of the many initiatives to address this fact.
What does this mean for cryptocurrency? New in the financial sector, crypto should be leading the way for gender diversity, but in reality, is this the case?
Cryptocurrency and gender inequality
Unfortunately, crypto has a huge problem with gender inequality. Over 75% of investors and 95% of cryptocurrency founders are men. It's difficult to apply the FCA's demands to crypto as it does not neatly fit into the same structure as traditional banking systems. Despite this, it's clear that 5% of women founding cryptocurrency coins, is far below any desired equality within finance.
As a new and exciting financial tool, cryptocurrency can potentially uproot the current male dominance over leadership positions in the finance sector. According to a recent report, 80% of women in financial services admitted to consistently emotionally supporting fellow team members. The popularization of decentralized community-centered coins should help to reduce this statistic as the democratic, societal structure of these coins is aimed at creating community support and spirit.
What's being done to fight gender inequality in crypto?
Nadya Tolokonnikova is leading the fight against crypto's gender inequality. She created UnicornDAO, embracing the community ethos of decentralized finance to manifest collective movement and change in the industry.
Tolokonnikova specifically tackles inequality in NFTs as they currently account for only 5-15% of female-identifying artists' work. Therefore, UnicornDAO will only invest in projects by female, non-binary, and LGBTQ+ artists in the hope of redistributing the $41 billion that NFT sales earned in 2021 to both male and female artists this year.
The UnicornDAO is specifically passionate about equality, justice, and joy in underrepresented communities. Utilizing both this coin and the collective mindset of decentralized autonomous organizations, Tolokonnikova hopes to highlight cryptocurrency's potential to ignite social change.
There has also been a surge of women-focused websites and coins, aiming at encouraging women into the cryptocurrency industry. Some examples include Women of Crypto, Crypto Chicks, and Simply Defi.
What's the future of cryptocurrency?
We should be looking into a more gender-inclusive crypto future, with a focus on breaking the finance sector's outdated gender stereotypes. New coins like Logarithmic Finance (LOG) are embracing the decentralized, community focus that will hopefully combat the emotional labor that women report in the finance sector. Logarithmic Finance (LOG) reports a 'dynamic and ever-growing community, which sounds hopeful for targeting inclusivity.
Additionally, Logarithmic Finance (LOG) is currently in its presale meaning that its price is lower for early investors with an expectation that it will increase post-launch. This makes it an attractive coin for new investors, however, as with anything in crypto, the market is always volatile and unpredictable, so please do your research when investing in any cryptocurrency.
Find Out More About Logarithmic Finance (LOG):
– Advertisement –