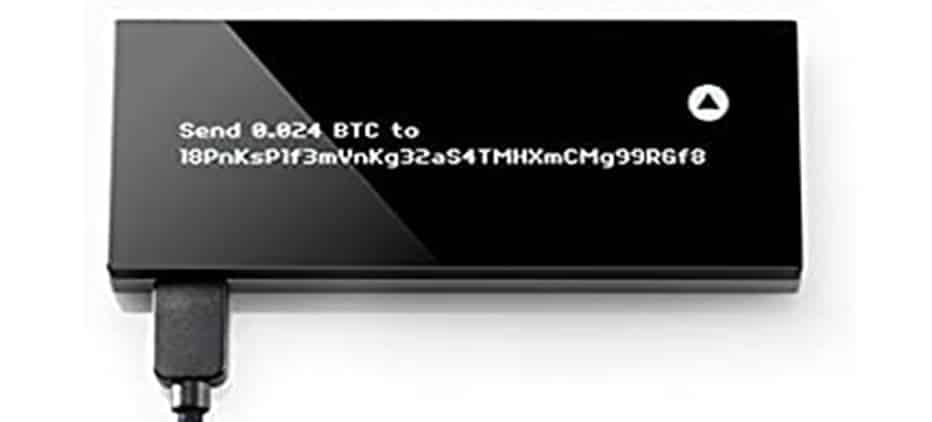 Crypto News
Top 5 Crypto Wallets for Holding Crypto Assets
Cryptocurrency continues to gain traction in the global world and more people now use it as a means of trade, and an even larger percentage use it as an investment and recently, many platforms are incorporating an instant bitcoin loan into their services.
And if you're investing and trading in cryptocurrency, you'd definitely be interested to keep, send and receive cryptocurrency. A crypto wallet can is a solution to these and they come in many forms which include web, mobile, desktop, paper, and hardware wallets. All wallets have similar functions and depending on what plan you want to use your cryptocurrency for, there are some that might serve you better than others.
Hardware and Software wallets store information that allows you into your crypto assets on the blockchain, which could be public or private keys. Hardware wallets come in the form of physical items and the software wallets are applications you can download on your computer or mobile devices. Hardware wallets are considered the most secure type of wallets and it's best for when you're trading in large values of cryptocurrency. Soft wallets use encryptions to protect crypto assets and are also known as hot wallets, while hardware wallets are known as cold wallets.
Crypto wallets can also be divided into types which include hot wallets, cold wallets, hosted wallets, and decentralized wallets. The hot wallets use keys, a form of cryptography or password. These are created or stored on a device that has access to the internet, because of this, they are considered less secure than cold wallets.
Cold wallets use keys created that have never had access to the internet. Hosted wallets are on another server that you can't control and are very vulnerable to hackers. Lastly, decentralized wallets are crypto wallets in which only you hold the keys. This doesn't guarantee complete security, it only means you do not rely on a third party to send, receive and keep your currency.
Now that you have an idea of the types of wallets and which is best, here are the overall top 5 wallets for holding crypto assets:
Ledger Nano S
This is a ledger company that has made name for itself since its advent in 2014. This crypto wallet is a cold wallet i.e hardware wallet and it is cryptocurrency owners who have huge amounts to keep, send and receive. The hardware comes with an LED display for payment validation and a pin code for confirmation. It is very convenient to carry and has guaranteed security all crypto lovers seek.
As a means of extra security, Ledger Nano S also uses two-factor authentication and the device has its own operating system, BOLOS, supporting windows 7+, Mac 10.8+, and Linux. The hardware is revered for its competence for its capability to store a multitude of the best cryptocurrencies and easy transferability with USB.
The device comes with only one con, which is that your computer must be connected to the internet and it works only with Google chrome for all applications to work.
Trezor One
This is also a hardware wallet created by SatoshiLabs and is designed and developed in the Czech republic by cryptocurrency advocates and a profound cybersecurity team. Trezor, in Czech, translates to Vault. This hardware wallet uses modern cryptography and it is the first of its kind on a hardware wallet. The wallet, like Ledger Nano S, also provides an LED light for an easy-to-use interface, as well as a pin code to open the wallet.
This device also comes with two-factor authentication when verifying your purchase. The hardware device is compatible with Windows, Mac, and Linus. It also offers over 500 possible alt-coins to keep and trade, and like Ledger Nano S, it requires your computer connected to the internet and connected via USB cable.
Keepkey
Another hardware wallet is created by a subsidiary of Shaftshift exchange. This device highlights the notable differences it has over competitors, and since its launch in 2015, the device has noted its security measures are far stronger than Trezor or Ledger Nano S. This is just a claim, but the claim might just hold strong because KeepKey has no operating system which makes it malware proof.
A device without an operating system is almost impossible to infect, and while this is a major stronghold for Keepkey, it still has some features found wanting. Keepkey is only available to 35 cryptocurrencies which is a far cry from what other hardware offers, but it's very easy to use by plugging it in one of the USB ports of the computer.
Coinbase
This is a popular software wallet that is easily accessible to anyone from anywhere. Coinbase sees cryptocurrency as the money of the future and the accelerator to building a financial system open around the world. There are more than 35 million users of Coinbase around the world who buy, sell, keep, use, and earn cryptocurrencies in over 100 countries.
Coinbase has its own software to give its wallet another layer of security but what many users of the wallet don't know is that they can use the Coinbase Pro – formerly known as GDAX for free which is a great option for both intermediate or advanced users. Coinbase, however, attracts a trading fee but you have the ability to set your market and limit orders. In addition to its security, Coinbase pro keeps a major percentage of the funds deposited on the platform in cold storage, making it invulnerable to cyber-attacks.
Gemini
This is another software wallet leading in the cryptocurrency industry and it's compatible with both mobile and PC users. The wallet allows you to build your crypto portfolio and carry out well-planned crypto strategies with the easy-to-use tools embedded. The wallet lets you track the prices of assets and real-time market prices from anywhere and at any time.
The app also allows you to schedule when to buy cryptocurrencies recurringly and will alert you on price fluctuations on individual assets. The Gemini app has top-quality cybersecurity and custody solutions.
– Advertisement –