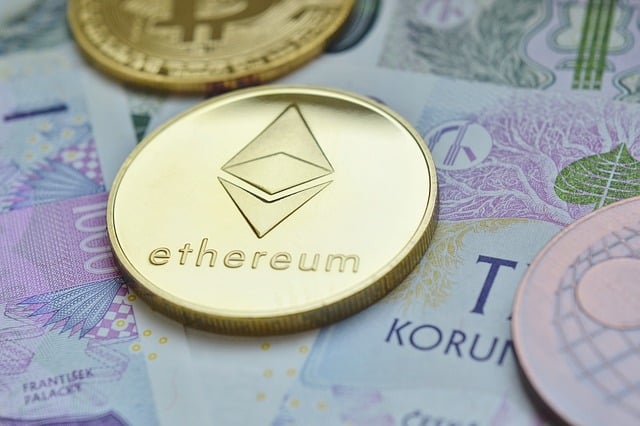 Crypto News
The Block's VP Of Research Says Over 100 Crypto Funds Holding Ethereum Are Currently In 85% Losses 
Ethereum's massive price decline in recent times has tremendously affected the value of top crypto fund ETH holdings. 
Following a massive dip in Ethereum, the second-largest cryptocurrency by market capitalization, investors in the asset class have recorded huge losses in the past few weeks.
According to Larry Cermak, vice president of Research at cryptocurrency media outlet The Block, over 100 Ethereum wallets belonging to top crypto funds have seen a large percentage of their ETH value evaporate into the air in the last three months.
In a recent tweet, Cermak said these addresses belonging to different cryptocurrency funds held a total of $14.8 billion in March 2022. However, the value had plummeted to $2.2 billion as of yesterday when he made the tweet, thus suggesting that the value of ETH held by the crypto funds has been down 85% in the last three months.
I track 100+ ETH wallets belonging to crypto funds to see how and what they are doing.

Total holdings in March: $14.8B
Total holdings now: $2.2B

So funds are down roughly 85% on-chain. It's by no means fully comprehensive but a good enough sample to show some trends

— Larry Cermak 🫡 (@lawmaster) June 19, 2022
While the data is not comprehensive, Cermak noted that it is sufficient to show some key trends of how these crypto funds are doing.
"Also, one thing to keep in mind is that [these crypto funds] could be dumping [the ETH] on exchanges, and the difference would not be counted in this sample. But a relevant dataset anyways," Cermak added.
The vice president of Research at The Block added that while there is a possibility that these funds may have dumped some of their ETH in the market, a majority of them are "vested tokens that went down 90% since."
Also, needless to say the total balance in March was a lot of paper wealth. Bunch of vested tokens that went down 90% since.

— Larry Cermak 🫡 (@lawmaster) June 19, 2022
Celsius & 3AC Plunge ETH Price
It is no longer news that Ethereum has had its own fair share of price declines in the last two weeks. The cryptocurrency, which was trading at around $1,900 on June 6, 2022, lost nearly $900 over the weekend now trading near $1100.
Although the entire cryptocurrency market has been reacting negatively to rising inflation, certain events are considered significant factors that plunged Ethereum prices.
Last week, Celsius Network announced that it had paused withdrawals, swaps, and transfers on the grounds of unfavorable market conditions.
While Celsius users thought it was nothing too serious, the lending platform transferred 104,000 ETH to popular cryptocurrency exchange FTX, suggesting a massive sell and extra burden on already suffering ETH price. This wreaked havoc on the price of Ethereum as the asset class dipped massively almost immediately.
Ethereum investors were still trying to cope with the unfortunate development when Three Arrows Capital (3AC) started facing liquidation amid the plunge in ETH prices.
Crypto analytics data provider Nansen noted that an address belonging to 3AC has been paying Aave debt valued at $264 million (234,458 ETH).
The developments prompted a reaction from Billy Marcus, Dogecoin's co-founder, who said:
"Assuming we have a new bull run after this crypto winter, could we all collectively learn from the failings of Celsius, Luna, and 3AC."
– Advertisement –