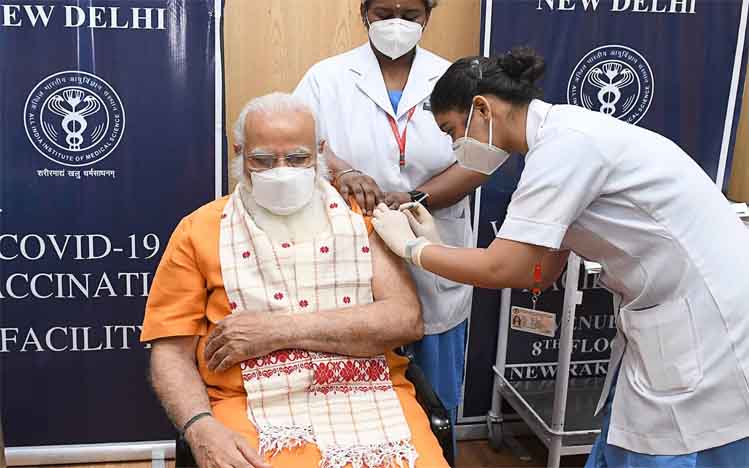 Crypto News
Terguncang Gelombang Kedua, Buterin dan Srinivasan Sumbang Dana Bantuan COVID untuk India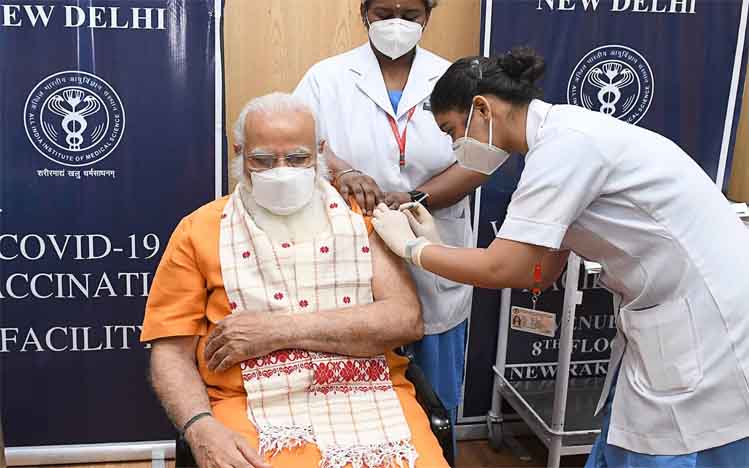 Kanalcoin.com – Salah satu pendiri Ethereum, Vitalik Buterin, dan tokoh cryptocurrency lainnya, Balaji Srinivasan, memberikan bantuan dana kepada India, yang baru saja terkena gelombang kedua COVID-19 secara besar-besaran.
Buterin dan Srinivasan menyalurkan bantuan kepada pencetus penggalangan dana, Sandeep Nailwal, yang juga pendiri sebuah platform penskalaan Ethereum di India bernama Polygon. Semua berawal dari sebuah cuitan Nailwal dalam akun Twitter pribadinya.
Dalam cuitan tersebut, Nailwal mengungkapkan bahwa dirinya sudah tidak bisa berdiam diri lagi, dia mempelopori kampanye bantuan COVID-19 yang terjadi di India. Nailwal juga menjelaskan India membutuhkan bantuan dari komunitas kripto dan menyematkan sebuah alamat berbasis Etherum pada cuitannya.
Alamat tersebut ditujukan bagi siapa saja yang ingin mendonasikan bantuan untuk penanganan COVID-19 gelombang kedua yang menyerang India. Rupanya, cuitan Nailwal mampu mengetuk hati Srinivasan yang juga mantan CTO Coinbase dan mitra dewan di perusahaan VC Andreessen Horowitz.
Dalam cuitan akun Twitter Balajis, disebutkan bahwa dia telah menyumbangkan $50 ribu dolar dalam bentuk ETH dan meminta orang lain untuk berkontribusi juga dalam hal tersebut. Buterin kemudian menjawab panggilan Nailwal dengan mengunggah bukti transfer sebanyak 100 ETH dan 100 MKR atau senilai lebih dari $600 ribu dolar AS.
If you've been fortunate enough to do well this year, consider joining me and @VitalikButerin by donating at the addresses below.

But if all you have is Twitter, help spread the word. For every RT, I'll donate another $50 to fight COVID in India, up to $100k. #cryptovscovid https://t.co/eKlOlccelv

— balajis.com (@balajis) April 25, 2021
Dilansir Kanalcoin.com dari Coindesk, Srinivasan kemudian menanggapi kemurahan hati Buterin dan mengatakan bahwa bagi mereka yang tidak mampu menyumbang, dia akan memberikan bantuan $50 hingga mencapai nilai $100 ribu, untuk setiap orang yang me-retweetcuitannya tersebut.
Ada kemungkinan sikap dermawan mereka ini mungkin tidak diterima, hal ini dikarenakan pemerintah India sedang mempersiapkan undang-undang yang akan melarang cryptocurrency.
Pendiri dan CEO Policy 4.0, Tanvi Ratna, mengungkapkan bahwa kampanye tersebut sangat berani dan berisiko sebab dana asing untuk tujuan amal sangat diperhitungkan di bawah hukum India. Policy 4.0 sendiri merupakan sebuah firma penelitian dan penasihat yang saat ini berfokus pada mata uang digital dan blockchain.
Menurut Ratna, kripto adalah area paling sensitif yang dipilih untuk mengumpulkan donasi dan memberikan bantuan kepada bencana COVID-19 di India. Mengingat krisis yang terjadi saat ini, mungkin Nailwal dan Ratna akan menemukan audiens yang mau menerima hasil dari kampanye mereka.
Pada Minggu (25/4/2021) pagi waktu setempat, Perdana Menteri India, Narendra Modi, menggumumkan bahwa negara mereka "diguncang" oleh badai infeksi COVID-19, berdasarkan sebuah laporan di India Today.
Otoritas India mengumumkan sebanyak 349.691 kasus baru telah muncul pada hari Minggu, rekor untuk satu negara, seperti yang telah dilaporkan oleh The Guardian. Surat kabar tersebut juga menyebutkan bahwa India telah melaporkan total kematian harian sebanyak 2.767 kematian, yang juga merupakan sebuah rekor.
Bangsa-bangsa di seluruh dunia siap membantu India menghadapi gelombang terbaru. Sabtu (24/4/2021) malam waktu setempat, Menteri Luar Negeri Amerika Serikat, Anthony Blinken, berjanji dalam sebuah cuitan akun Twitternya, bahwa negaranya akan segera mengerahkan dukungan kepada rakyat India.
(*)