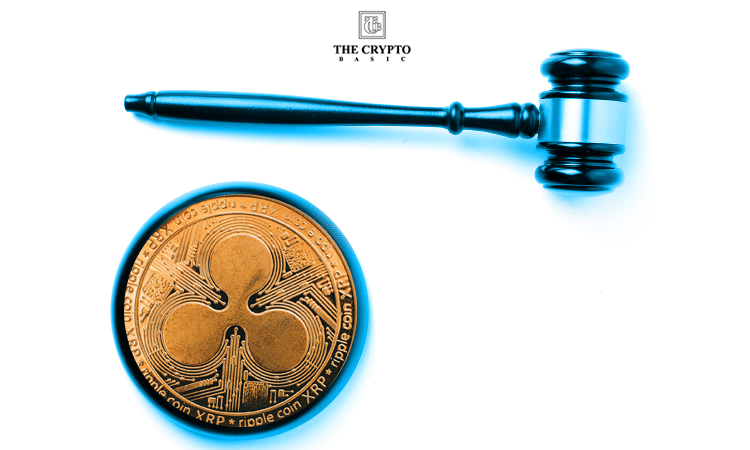 Crypto News
Ripple and SEC Request Narrowly Tailored Redactions to Documents Regarding Amici's Motion
[ad_1]

Ripple and SEC Request Narrowly Tailored Redactions to Documents Regarding Amici's Motion to Participate in Upcoming Expert Challenge.
Ripple and the Securities and Exchange Commission (SEC) have requested narrowly tailored redactions to documents filed regarding amici's motion to participate in the upcoming Daubert challenges.
The development comes following Judge Analisa Torres' decision to grant, in part, and deny in part, the parties' request to seal documents in connection with a motion filed by Amici to participate in the challenge of one of SEC's experts. 
#XRPCommunity #SECGov v. #Ripple #XRP The parties have filed letters outlining various requests and justifications for narrowly tailored redactions to the documents filed in connection with the motion by amici to participate in the challenge to one of the SEC's experts. pic.twitter.com/9YED69BPxo

— James K. Filan 🇺🇸🇮🇪 105k (beware of imposters) (@FilanLaw) July 15, 2022
Recall that the court previously denied Ripple's request to seal in its entirety one of the documents to the SEC's letter referred to as Exhibit O.  
Judge Torres disclosed that Exhibit O is a judicial document and should be made available to the public to build trust in the U.S. judicial system. 
Ripple's Request to Exclude Emails of Two of Its Employees
Following the ruling, the blockchain company has requested a narrowly tailored redaction to the email addresses of two of its employees cited in the document. 
Ripple noted that it chose to exclude the employees' email addresses because they are non-parties in the lawsuit. 
According to Ripple, one of the employees, whose email address is included in Exhibit O, left the company before the SEC filed the lawsuit in December 2020. 
Notably, the parties have significant privacy interests that need to be protected to prevent unnecessary disclosure of their identities. 
"The court's ultimate findings as to whether there is a common interest between Defendants and Movants will not depend at all on the identities of these employees or does the SEC contend otherwise in its submissions to the court," an excerpt of Ripple's letter read. 
The blockchain company added that it had submitted the proposed redaction under seal for it to be considered by the court. 
SEC's Redaction Request
In a similar development, the Securities and Exchange Commission has also proposed narrowly tailored redactions to selected documents regarding Amici's request to participate in the challenge of one of SEC's experts. 
Although Judge Torres previously granted the SEC permission to redact the expert's name from Exhibit B in the previous ruling, the agency is now seeking to carry out a similar action on Exhibits H and L. 
"These redactions are narrowly tailored to serve the interests of witness safety and the SEC's application should therefore be granted," the Securities and Exchange Commission noted in its letter. 
– Advertisement –


[ad_2]

Source link