NFT
PhoenixDAO-Events-Blockchain-Based-Event-Management-And-Ticketing-dApp – Crypto Daily™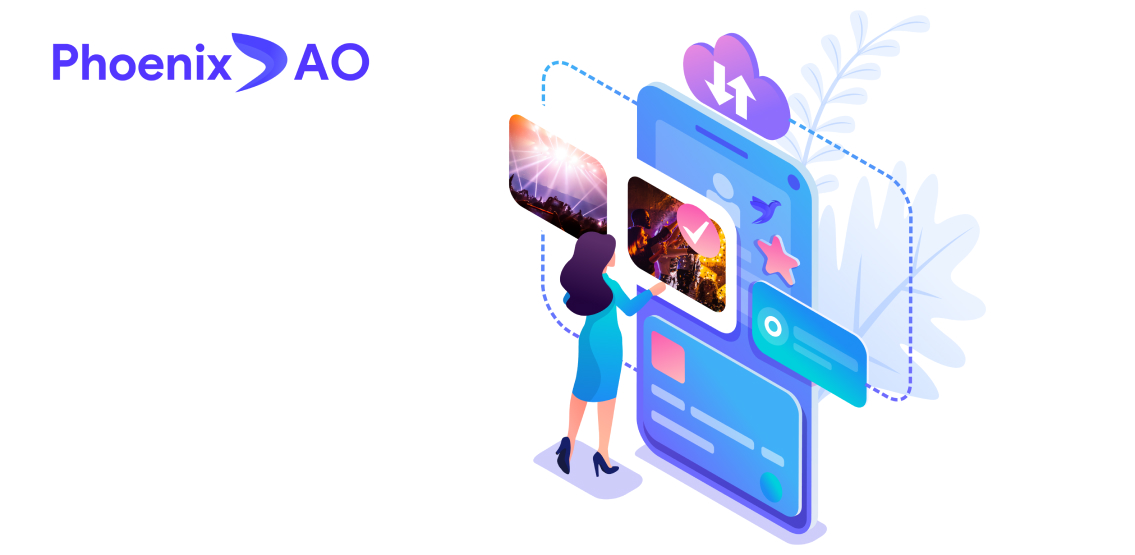 The ticketing and event management industry has come a long way since its inception, and the trend is most likely to continue shortly. In fact, a market report by Market Insider predicts the growth of the Event Management Software Market as $11.4 billion by 2024. However, despite the significant potential of the market, various problems and issues are still crippling the industry; the most controversial among them are centralization and censorship issues. This results in ticket counterfeiting, instant sell-outs, overpriced resale on secondary markets, and ticket scalpers. 
Enter PhoenixDAO flagship dApp – A blockchain-based decentralized application to bring transparency and authenticity to the event management industry. 
The PhoenixDAO Events dApp
The events dApp is a transparent fraud-proof event ticketing and management solution under PhoenixDAO's suite of products that allows users to secure tickets with cryptocurrencies. It's an Ethereum-based multi-chain application that enables attendees to verify the authenticity of peer-to-peer ticket transfer using an in-built Phoenix identity protocol. Moreover, it allows event creators to generate more revenues with a faster turnaround time as there are no fees to use the platform compared to other popular ticketing platforms.
In addition to transparent event ticketing, the application also enables users to mint ERC-721 tokens, a type of non-fungible tokens, for each ticket to ensure everyone has the power to own and earn from their content or knowledge-base. 
Benefits of PhoenixDAO Events Marketplace
End of Duplicate and Counterfeit Tickets:

Blockchain-based solutions are counterfeit-proof, meaning Events dApp facilitates highly secure methods for money transactions. Once users send their cryptocurrencies to buy a ticket from one address to another, they cannot replicate it. 
Elimination of Scalpers:

Touts and ticket-bots have the ability to buy up tickets in bulk as soon as they go on sale and resell them at a much higher cost. With PhoenixDAO's Events dApp, companies can set clear rules on dealing with ticket reselling. Additionally, they can set limits on secondary sales commissions. 
Transparent Process:

Although the verification nodes on a distributed ledger are completely decentralized and spread across the world, PhoenixDAO manages the complete process in a uniform and transparent way. Since Events dApp is a blockchain-based solution, it helps create uniform standards of communication among the different parties to make the ticket booking process verifiable.
Enhanced Refund and Resale System

: The platform uses a smart contract to govern all kinds of events occurring on Events Marketplace, such as ticket issuing, payment processing, and even refunds and sale.  
Joining the NFT Bandwagon:

NFT is the latest buzzword of the crypto town. PhoenixDAO is at the forefront of this revolution by introducing ERC721-based tickets on the dApp to allow users to transfer, gift, or sell those tickets to other users.
Closing Thoughts
PhoenixDAO intends to disrupt the billion-dollar event management and ticketing industry by bringing transparency to it through blockchain-based solutions, like the Events Marketplace. Though the application is developed for large, ticketed events, it is possible that soon the dApp will become a standard to e-currencies for events in general. Watch out for the launch soon on Matic PoS solution for lower fees. 
Disclaimer: This article is provided for informational purposes only. It is not offered or intended to be used as legal, tax, investment, financial, or other advice.