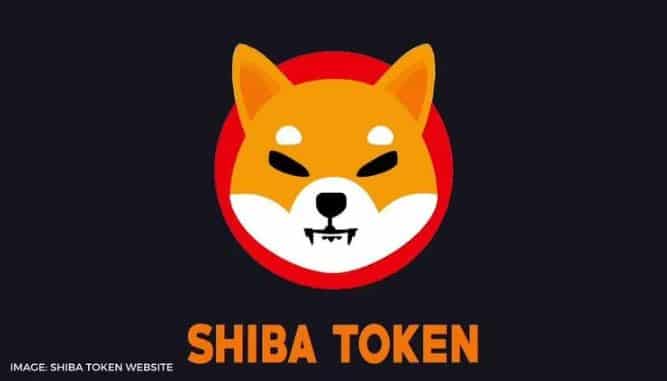 NFT
Over 23K Holders Join Shiba Inu as Number of SHIB Holders Approaches 1.2 Million
Widespread adoption of Shiba Inu continues as over 23,000 new holders join the network. 
In recent times, there has been widespread adoption of Shiba Inu (SHIB) as it appears that more people are beginning to see the prospect of the second-largest memecoin.
As part of the widespread adoption of Shiba Inu, over 23,000 new addresses have adopted the cryptocurrency today, thus increasing the total number of SHIB holders to nearly 1.2 million.
Growing Adoption of Shiba Inu
According to data from cryptocurrency analytics provider Vulkania, a total of 23,708 new addresses adopted the 16th-largest digital currency, suggesting renewed confidence in the asset class among investors.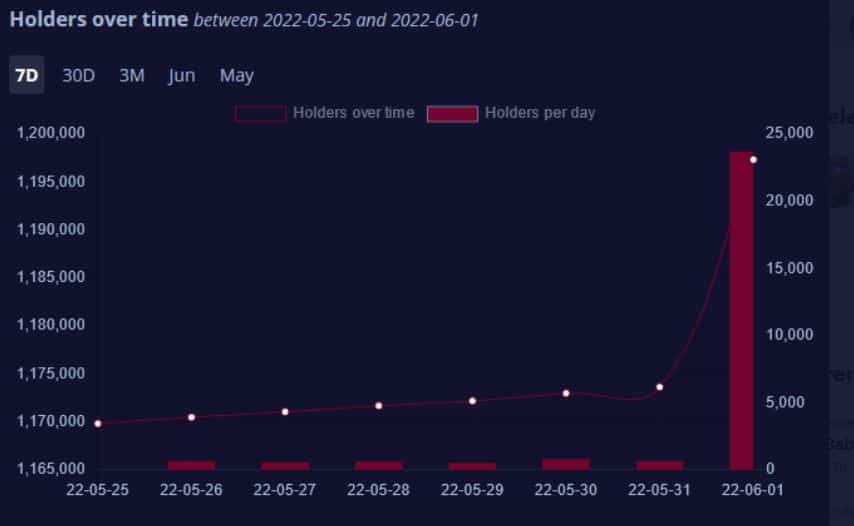 The massive adoption of $SHIB today came as a shock to many because the number of new addresses adopting the cryptocurrency in the last seven days has not exceeded 1,000 daily.
However, SHIB's daily adoption skyrocketed to over 23,000 in a single day. Over the last seven days, a total of 27,522 new addresses have adopted the dog-themed cryptocurrency.
Meanwhile, the addition of 27,522 new holders in the last seven days bolstered the total number of SHIB holders to 1,197,346.
🏆 New Record: $SHIB reaches an astonishing 1,195,000+ holders.

Current Holder Count: 1,197,346

💹 The top 1000 ETH wallets are holding 58,364,331,708,833 $SHIB ($693,254,055 USD)

Source: https://t.co/keN3btSnKj#SHIB #ShibArmy

— WhaleStats – BabyWhale ($BBW) (@WhaleStats) June 1, 2022
Contradicting Data Across Various Platforms
While the Vulkania data is being shared across various social media platforms, it is worth noting that other cryptocurrency aggregator platforms like CoinMarketCap and Etherscan do not share the same sentiment.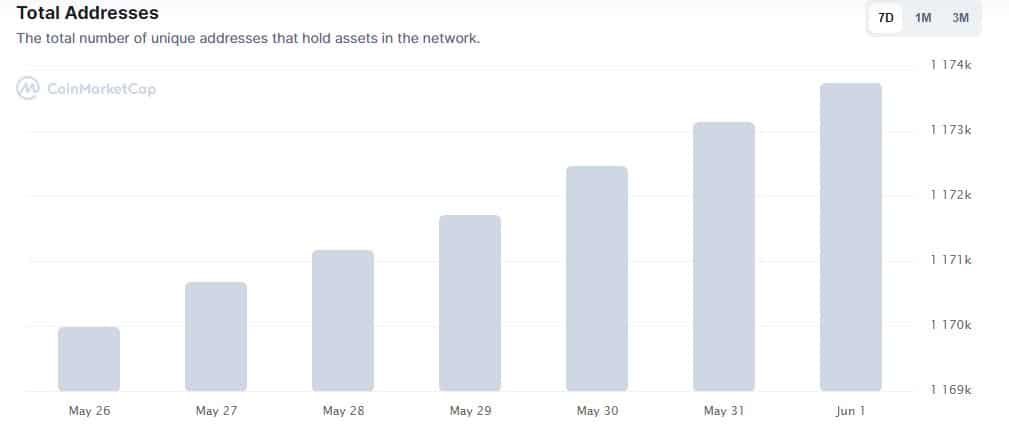 According to data on both platforms, the total number of SHIB holders is around 1.174 million. However, data from Coinmarketcap indicates that over 600 new holders were added in the last 24 hours and around 4300 holders in a week.
Shiba Inu's Continuous Development
The adoption of Shiba Inu should not come as a surprise because the team behind the project has been focused on releasing important and enticing features in recent times.
Shiba Inu, which originally started as a memecoin, a cryptocurrency project created as a joke, has grown into a utility token.
The Shiba Inu ecosystem now has a metaverse project, non-fungible token (NFT), stablecoins, a burn portal, and an upcoming play-to-earn game, among others.
Shiba Inu's transition from a memecoin to a utility project has resulted in its recent widespread adoption.
As reported, a number of Ethereum whales have engaged themselves with the massive acquisition of SHIB, suggesting more faith in the project.
Meanwhile, despite the increase in the number of SHIB holders, the value of the cryptocurrency recorded a slight gain of 1% in the last 24 hours at press time.
At the time of writing this line, Shiba Inu was trading around $0.00001168.
– Advertisement –