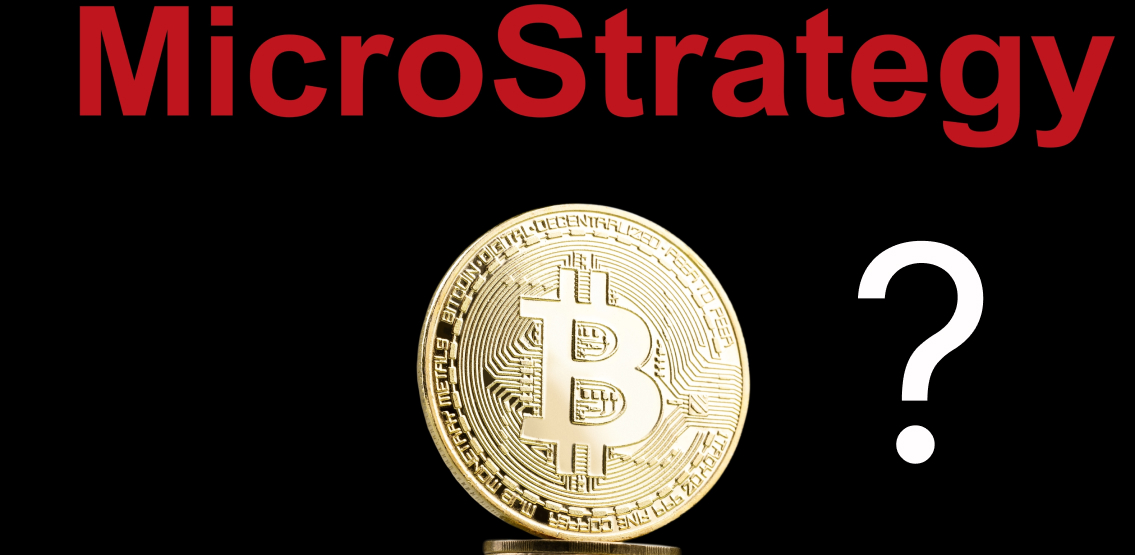 Microstrategy, and its CEO Michael Saylor, are the biggest perma bulls on the planet, and for them to be secretly selling off their bitcoin would mean earth-shattering consequences for the cryptocurrency sector in its entirety. Is it true?
The odd Twitter account and at least one Medium article have claimed that Michael Saylor's Microstrategy has been selling thousands of bitcoins. In fact one claim is that so far at least 8000 bitcoins have been sold by channelling the sales through various wallets and exchanges.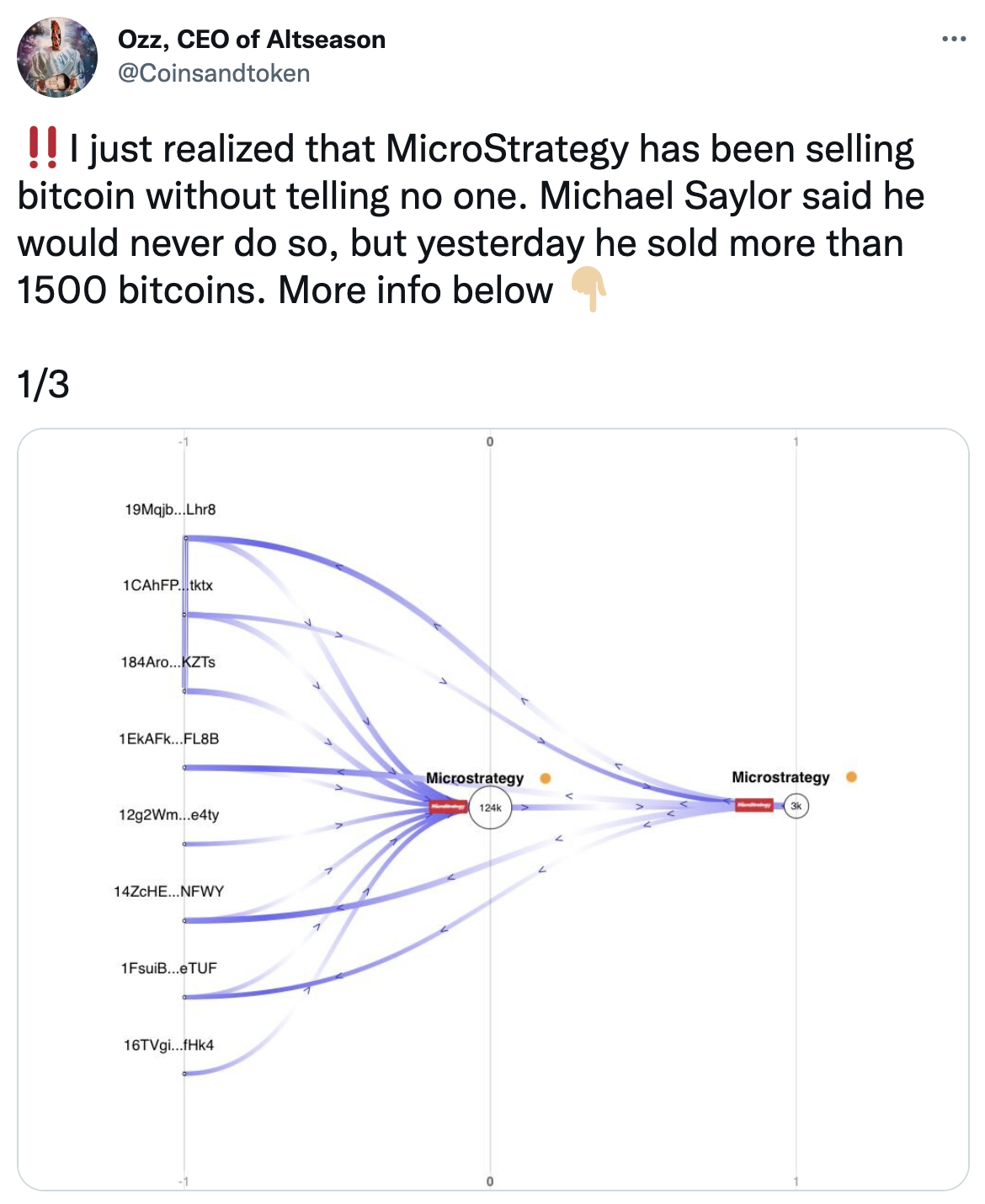 The Twitter user points out what he believes the Microstrategy main address to be, and explains that amounts of BTC have been sent to exchanges via a secondary address.

According to the CoinCarp website the bitcoin address in question is third on the 100 richest bitcoin addresses list, and it contains more than 124 thousand bitcoins.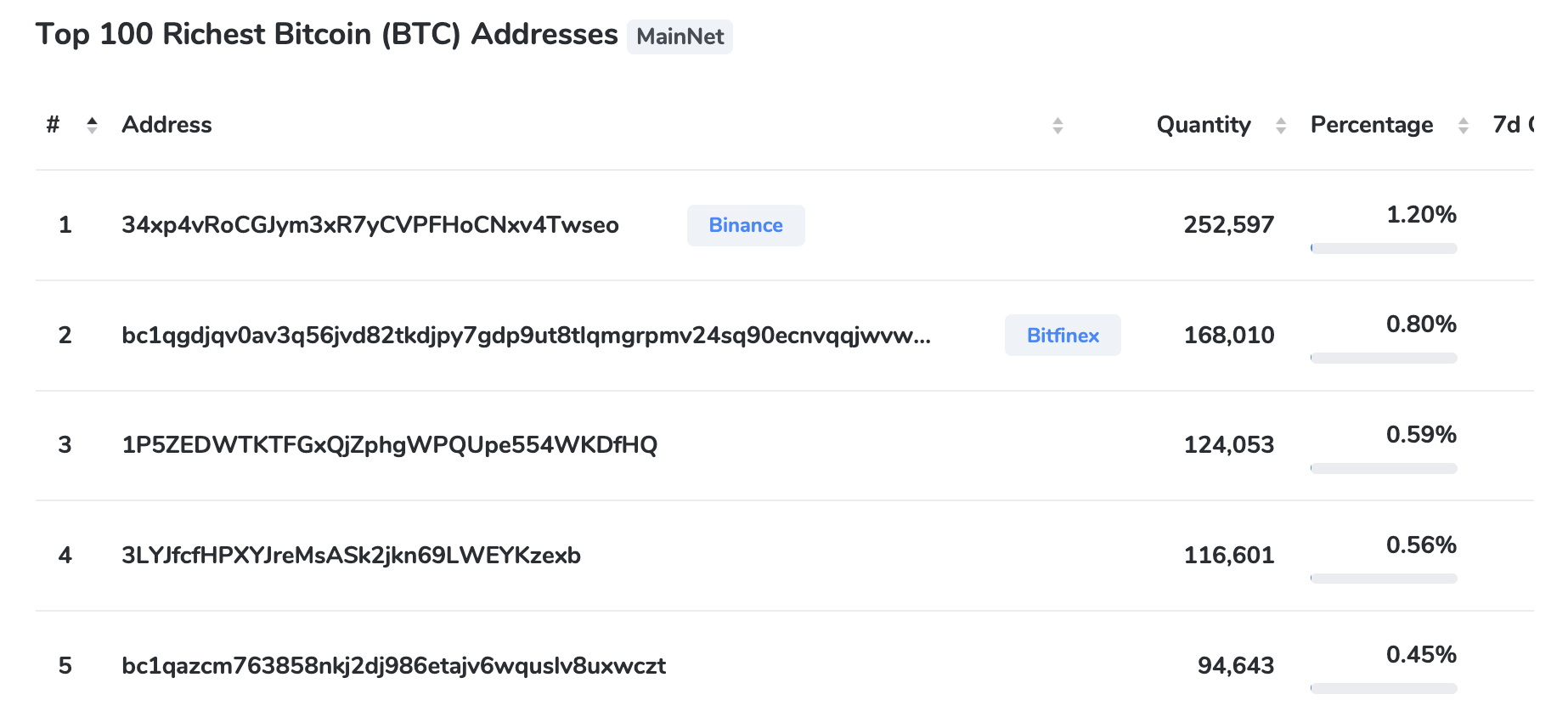 As of April 4 this year Microstrategy was holding around 129 thousand bitcoins, so the amount is actually quite similar to that in the wallet in question, if a few thousand bitcoins had indeed been sold.
On clicking on the address, the list of transactions appears, and it can be seen that this particular wallet has indeed been selling various amounts of bitcoin.
However, a little bit of study into this address shows that the first amount of bitcoin to enter it came in on 10 February 2019. This does not match the first bitcoin purchase of Microstrategy, which was on 11 August 2020.
The amount purchased was 21,454 bitcoins, so if the wallet in question is inspected for this precise date in time, it can be seen that the wallet held around 56 thousand bitcoins, quite a lot more than Microstrategy's first purchase.
It appears that Microstrategy and Michael Saylor have been trolled – probably not for the first time, and almost certainly not for the last. It would have been very easy for this particular accuser to just delve a tiny bit further in order to prove their case – they may not have had the time or the knowledge. 
It is incredibly important for the credibility of the whole crypto sector, that if a person or entity is in fact not playing by the rules, then they should be shown up, and their bad practices highlighted. However, complete due diligence should always be carried out in order to avoid muddying the names of good actors in the space.
Disclaimer: This article is provided for informational purposes only. It is not offered or intended to be used as legal, tax, investment, financial, or other advice.