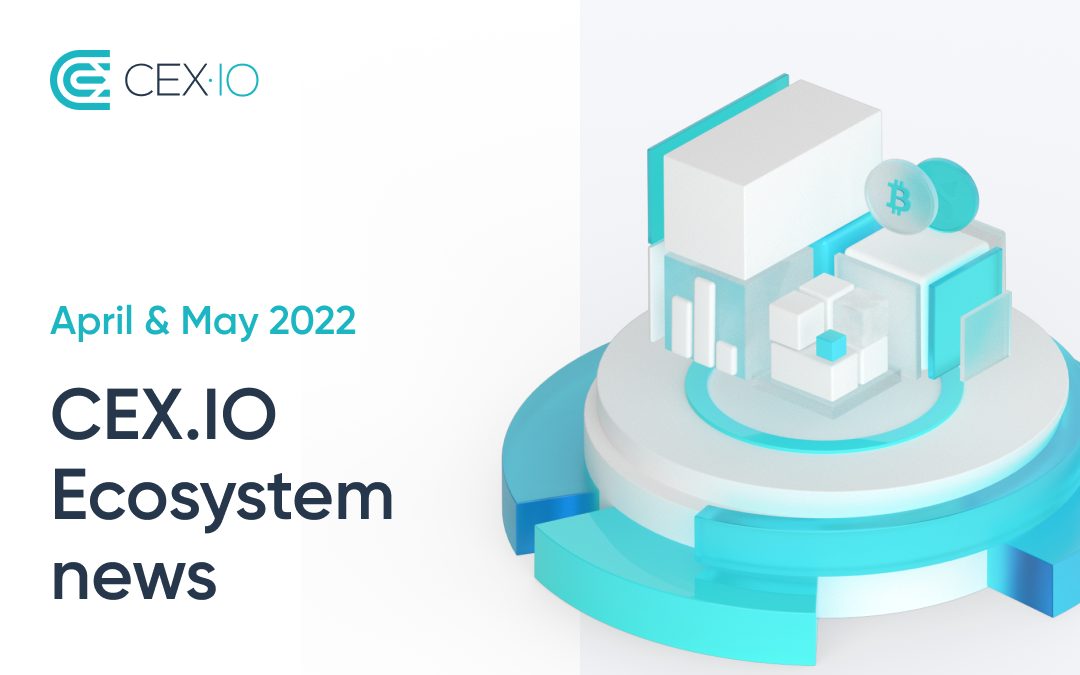 Crypto News
CEX.IO Ecosystem Updates: April and May 2022
CEX.IO Awards and Events
Received an A ranking by CryptoCompare
CEX.IO was ranked as the ninth safest crypto exchange with an overall "A" grade in CryptoCompare's April 2022 Exchange Benchmark report. CEX.IO earned high marks in most categories, including Data provision, Legal/Regulatory, KYC/Transaction risks, Market quality, Team/Exchange, Asset diversity, and Security. 
The CryptoCompare Exchange Benchmark rating evaluates over 150 exchanges around the world to help market participants assess the risks of using different platforms.
Included in the "Best Global Crypto Exchanges" by Forbes
CEX.IO was named in the top 20 on Forbes' list of Best Global Crypto Exchanges, and was recognized for its commitment to regulatory compliance. Editors also highlighted our growth in the institutional space and wide variety of services.
Shortlisted by Hedgeweek 2022
CEX.IO was nominated by the HedgeWeek 2022 European Digital Assets Awards in the categories of "Best Exchange" and "Best Exchange — Innovation". We are thankful to users who expressed their support by voting for us. 
Host a workshop at the Consensus 2022
At this year's CoinDesk Consensus Festival, Money Reimagined Summit, CEX.IO will lead a 20-minute workshop entitled, "Putting Your Digital Assets to Work with Staking: A Primer for Retail and Institutional."  
Our experts, Will Evans, Managing Director, the Americas, and Rich Evans, Managing Director for CEX.IO's institutional offering, Prime Liquidity, will debunk the myths about the incompatibility between decentralized finance (DeFi) and traditional finance (TradFi).