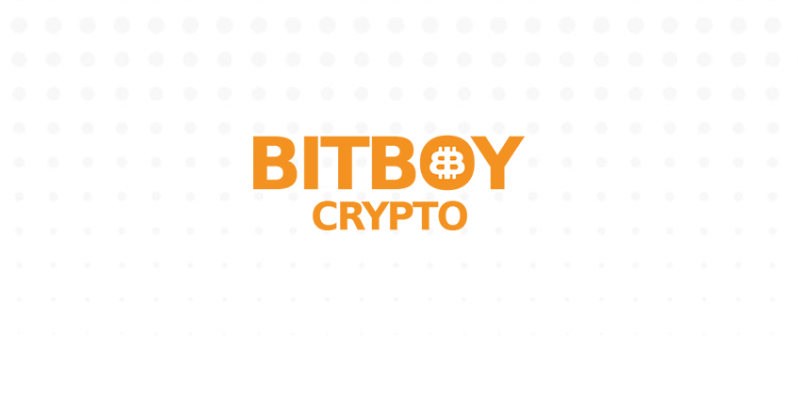 Crypto News
Bitboy Crypto was Gearing to Sue Celsius, but Then Remembered that it Promoted it
Bitboy Crypto was gearing to Sue Celsius, but then suddenly remembered that it promoted Celsius on the platform. The crypto crowd is angry. Here is the full story.
The early days of the crypto-bullish phase were different. People really believed that "unbanking themselves" was how they could move forward. The promise of no intermediary, no over-complicated regulation is how Celsius was able to turn into a multi-billion-dollar platform within a few years.
The story has changed since the crypto-crash. Celsius has gone from being the world's leading crypto lending platform to an entity planning on corporate restructuring. It has frozen withdraws, and from the buzz we've been getting, it seems that the entire network is about to liquidate.
People are angry and want answers, not more so than popular crypto investor Ben Armstrong. The disgruntled investor was on the warpath, contemplating legal action against the once-leading-crypto-lender Celsius. However, he had to change his tone after realizing that he was the one who promoted Celsius.
Bitboy Crypto: A leading platform that once promoted Celsius
Ben Armstrong is the face of Bitboy Crypto, a crypto news platform geared at informing the world about cryptocurrencies in simple terms. The platform also has a popular YouTube channel with over 1 million subscribers.
After the Terra Crash sent the crypto ecosystem into panic, it created a chain reaction that punched Bitcoin to below 2k levels, Ethereum to below 1k levels, and wiped out several budding cryptocurrencies.
But the impact really started to gain ground when stETH, the staked Ethereum, lost its peg with Ethereum. Worried by the crypto freefall, many individuals and large institutions went on a dumping spree – creating a massive sell pressure that aggravated the price dropping speed of crypto.
The rapid loss in the market spelled doom for many cryptocurrency exchanges and lending platforms. Panicked and wanting to sustain themselves in a volatile market, these platforms took some real anti-consumer measures. Celsius, the biggest crypto lending platform that made it a habit to demean other platforms on social media, did the unthinkable: it froze the withdrawals.
To say that the consumers were angry would be an understatement. Many customers came together and decided to pay Celsius for its debacle by suing the lending platform.
Ben Armstrong also joined in on the action. Why? It was because much of Celsius' popularity has to do with its promotion, one that Bitboy was a big part of.
Bitboy Crypto Going Back on Their Word to aid the Community
On June 18, 2016, Ben Armstrong came to Twitter with words that echoed in the hearts of everyone who had suffered at the hands of Celsius. He said that he would support any class action lawsuit against Celsius.
Users would receive very little compensation and would take most likely many years. But the obvious most likely next step for Celsius is bankruptcy. Many are waiting on this or another large protective move in the coming week which will set off a chain reaction of litigation.

— Ben Armstrong (@Bitboy_Crypto) June 18, 2022
However, Twitter and YouTube users don't forget. They came ready to remind Bitboy Crypto that it was the one that promoted Celsius back in the day. Users have gone as far as saying that Ben Armstrong is himself complicit and should be held accountable alongside Celsius.

I mean shouldn't this make you complicit??!

— SIRTRADESALOT (@COOLBREEZE_____) June 18, 2022
In response, Ben Armstrong stepped back from his pursuit, citing a conflict of interest. Stating he must tread lightly, the Bitboy Crypto once again reassured his audience that he would help in any way he could.
I have to be careful what I say. At least more careful than I usually am. Which ofc is extremely not careful,

So attorneys have advised I do not talk about what we are doing until it's further along. Kills me to speak in hieroglyphics. But just know this is far from over.

— Ben Armstrong (@Bitboy_Crypto) June 18, 2022
But the Twitter audience is not willing to let this matter go. Many are up in arms against the popular crypto educator. They are saying that the crypto ecosystem is in such an abysmal state because
of such bullish promoters.
Did you research how Celsius were capable of paying out their interest rates, before you profited from shilling to your community?

— Ferdy.Eth NFT🏴󠁧󠁢󠁥󠁮󠁧󠁿🇪🇺 (@FerdyMcG1878) June 18, 2022
Despite all these community misgivings, Bitboy Crypto states that he is ready to assist the community in any way he can but can't become the face of the lawsuit. From the looks of it, Bitboy's claims of helping the ecosystem are correct. His Twitter thread is full of tips about the next course of action that his audience can take to retrieve their withdrawals from Celsius.
Celsius Troubles are not as New as they Seem
Many in the ecosystem believe that Crypto Crash was the reason behind Celsius's recent troubles. However, long-time watchers have noted that the crypto lending platform's issues became much earlier. And they were the result of the Founder's decision to put on a brave face, overconfidence about security, and lack of transparency.
On June 6, Dirty Bubble Media revealed that Celsius Network was under a malicious attack. That attack cost the network about 35,000 Ethereum tokens. It is an old issue, dating back to February 2021, when Celsius transferred over 42,000 ETH to the platform's staking provider, Stakehound.
The hack resulted in the crypto lending platform holding 42,000 worth of useless stETH. In December last year, Celsius lost about $50 million in the attack on Badger DAO.
The platform has faced much backlash since it decided to pause withdrawals. The community got even angrier when on June 20, Celsius came forward with a note.
Staying true to its corporate roots, Celsius stated in its "Note to the Community" that they would be pausing their Twitter spaces and AMAs to focus on salvaging the situation.
The readers' obvious reaction was: "The lack of transparency is concerning."
In other news, several supporters have emerged. They plan to save the platform by initiating a "CEL SHORT SQUEEZE."
Get in! https://t.co/Ug7AqExuRR

— El Vikingo (@ElVikingoKim) June 20, 2022
Read More
DeFi Coin – Our Recommended DeFi Project for 2022
Listed on Pancakeswap, Bitmart (DEFC/USDT)
Automatic Liquidity Pools for Crypto Swaps
Launched a Decentralized Exchange – DeFiSwap.io
Rewards for Holders, Staking, Yield Farming Pool
Token Burn
Cryptoassets are a highly volatile unregulated investment product. No UK or EU investor protection.