NFT
29 Moonbird NFTs Worth $1.5M Succumbs To A Phishing Attack
A Moonbirds owner lost 29 of these Ethereum-based NFTs in what appeared to be a phishing hack. As shared by Cirrus via tweet, the stolen nonfungible tokens [NFTs] were valued at nearly $1.5 million and occurred due to clicking on a bad link provided by the attacker.
For those unfamiliar, Moonbirds is an Ethereum NFT collection comprising over 10,000 profile pictures. Holders gain access to the 'PROOF community', and can "nest" their NFT owls for future benefits.
Twitter user and NFT enthusiast Andeh, posted that the P2P transaction was used by the alleged scammer. In the thread, he claimed to have made contact with the victim and has been able to track down the bad actor's address and name.
Andeh also said that the attacker is a seasoned criminal and has been involved in many scams in the past.
While the official Moonbird Twitter handle is yet to respond, it's still unclear how many victims were affected by the theft.
The latest incident comes after NFT creator Mike Winkelmann, better known as Beeple, had his Twitter account compromised in a phishing attack.
As reported by TronWeekly, the scam earned the attacker $438K in cryptocurrency and NFTs from the hacked Beeple account.
What are Moonbirds Nfts?
Moonbirds NFTs come with a pixelated owl character with randomized traits and features. In a nutshell, it's similar to the famous Bored Apes and many, many other profile picture projects on the market right now.
Also like the Bored Apes, Moonbird holders have intellectual property rights and can use their owned image to create products, services, merchandise, and more. They also have access to a private community called the PROOF Collective.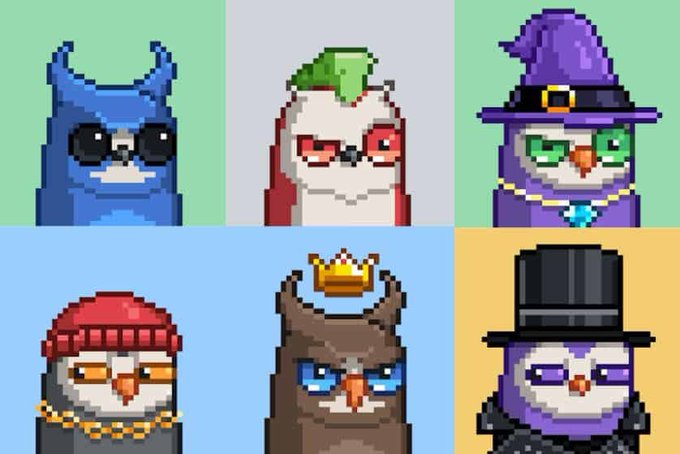 The PROOF Collective is an NFT-based membership club created by Kevin Rose, who is a tech founder.
In December 2021, PROOF released the 1,000 access pass NFTs via a Dutch Auction format, starting at just 5 ETH. The price of these quickly accelerated since then. At press time, MOONBIRD's value is trading at $47k, data from CoinGecko showed.
Besides that PROOF plans to host an NFT conference in 2023, as well as release additional NFTs in the future.